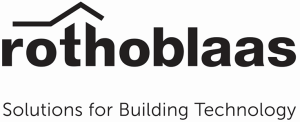 Rothoblaas, is a leading creator of high technology solutions for the heavy and mass timber, energy efficient, net zero, passive house and other better building practice sectors. It develops products dedicated to professionals of timber construction: carpenters, engineers, architects and installers of fall protection systems.
The Rothoblaas range of products covers fasteners and connectors, building envelope and acoustic solutions, worker safety and tools.
We are currently carrying the following from a broad offering of fasteners and connectors:
Please contact us to discuss!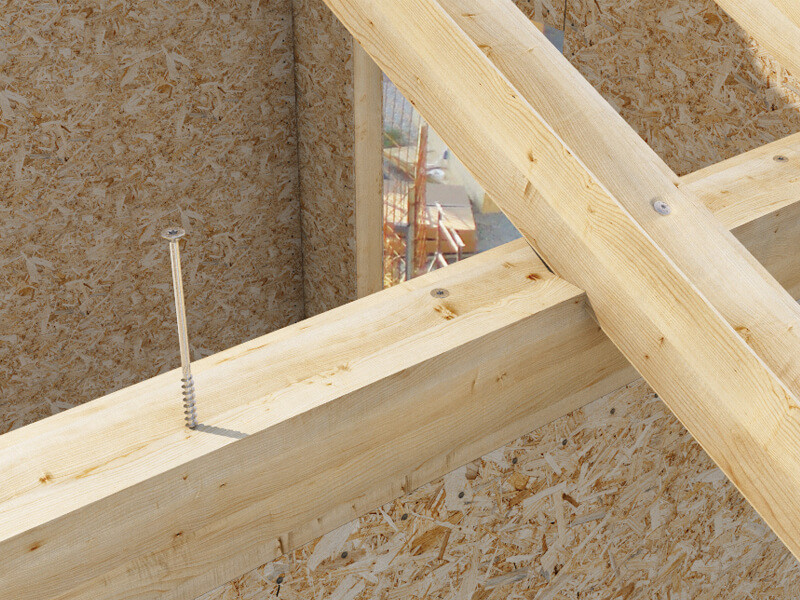 HBS COUNTERSUNK SCREW
HBS is the queen of wood screws. Certified for structural applications, it has a high wood penetration capacity and superior seismic performance. The extremely broad range includes a myriad of diameters and lengths.
HBS6100 HBS WOOD SCREW 6X100 (100) 300PCS
HBS6120 HBS WOOD SCREW 6X120 (100) 300PCS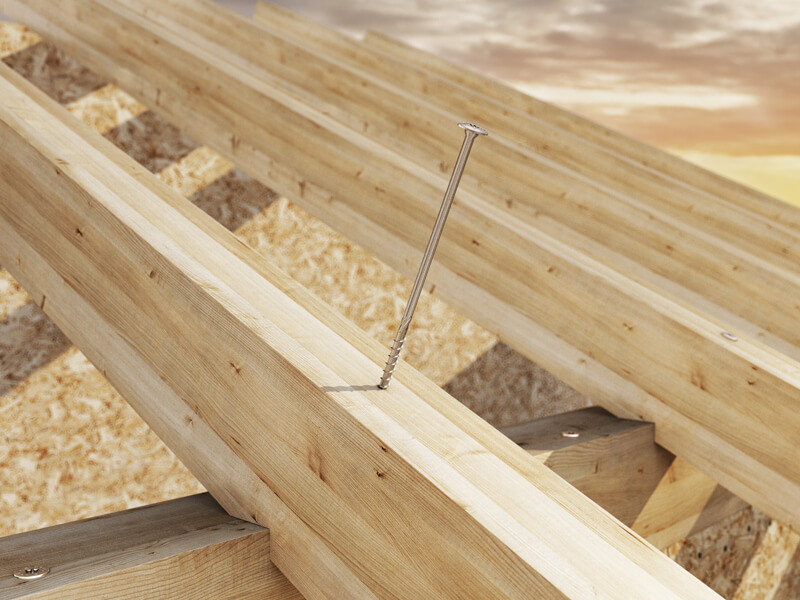 TBS FLANGE HEAD SCREW
TBS is distinguished from the common wood screw thanks to the flange head, which performs the function of a washer and ensures high tensile strength. The TBS screw is approved for structural applications subject to stresses in any direction vs. the grain (α = 0° – 90°).
TBS880 TBS LARGE HEAD SCREWS 8X80 (50) 150PC
TBS6240 TBS LARGE HEAD SCREWS 6X240 (100) 200PCS
TBS8100 TBS LARGE HEAD SCREWS 8X100 (50) 150PCS
TBS8220 TBS LARGE HEAD SCREWS 8X220 (50) 150PCS
TBS8340 TBS LARGE HEAD SCREWS 8X340 (50) 150PCS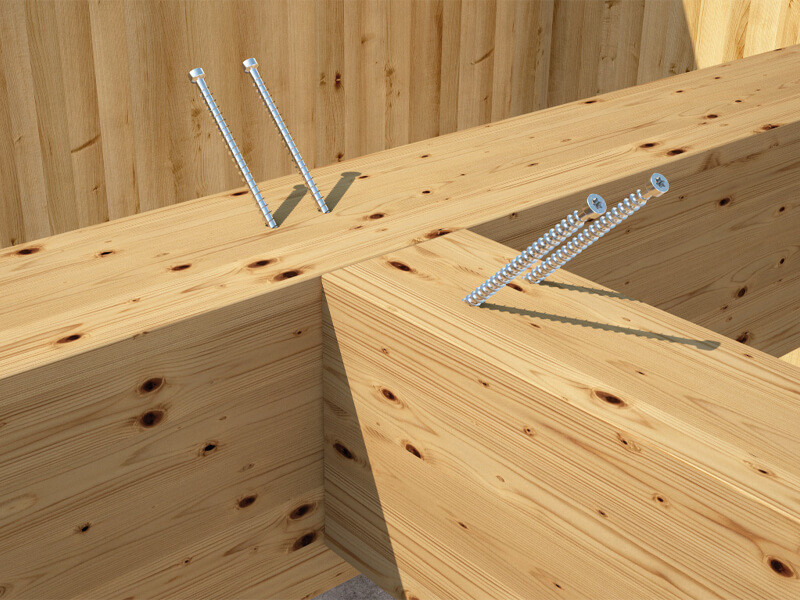 VGZ FULL THREADED SCREW WITH CYLINDRICAL HEAD
VGZ wood screws with total thread are ideal for concealed joints, timber couplings and structural reinforcements. Available in an extremely large range of sizes, they guarantee fire protection and earthquake suitability.
VGZ7180 VGZ FULL THREAD SCREWS 7X180 (25) 75PCS
VGZ9320 VGZ FULL THREAD SCREWS 9X320 (25) 75PCS